Theatre that is always provocative.
Theatre that is always thoughtful.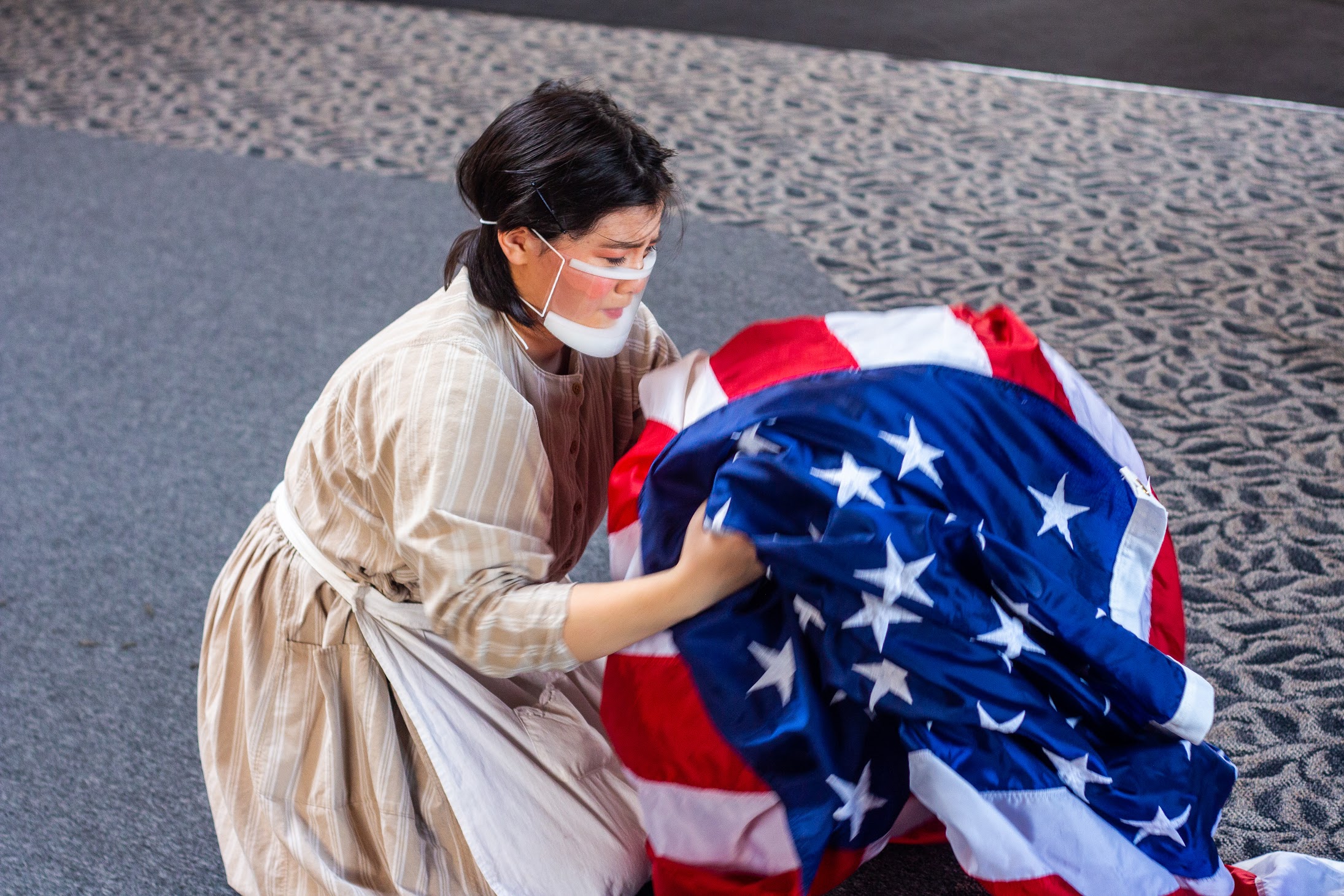 Celebrating the 59th Season of Festival Playhouse:
Mental Health Matters.
---
Note: Masks are now optional for admittance. Thank you for your understanding and support in advance.
---
Fall 2022
Othello
Written by William Shakespeare
Directed by Ren Pruis
Thurs.-Sat., Nov. 3-5 , 7:30pm
Sun., Nov. 6, 2pm.
Nelda K. Balch Playhouse, 129 Thompson St.
Due to its enduring themes of passion, jealousy, and race, Othello is still topical and popular, and is as relevant today as it was in Shakespeare's time.
In this play, Iago plots revenge on the general Othello after being passed over for a promotion. Iago begins to plant seeds of doubt that Othello's new wife, Desdemona, has been unfaithful to him, curating the perfect storm to make his claims believable. The paranoia surrounding Desdemona and the constant racism Othello faces push him over the edge, leading to disastrous consequences. Reflecting our 59th's season's theme, Mental Health Matters, this show demonstrates the importance of communication, trust, and respect and the impact they have on our mental well-being.
---
Winter 2023
The Mountaintop
Written by Katori Hall
Directed by Dr. Quincy Thomas
Original Broadway production produced by Jean Doumanian, Sonia Friedman Productions, Ambassador Theatre Group, Raise the Roof &, Ted Snowdon, Alhadeff Productions/Lauren Doll, B Square +4 Productions/Broadway Across America, Jacki Barlia Florin/Cooper Federman, Ronnie Planalp/Moellenberg Taylor and Marla Rubin Productions/Blementhal Peforming Arts, in association with Scott Delman.
Thurs.-Sat., Feb. 23-25 , 7:30pm
Sun., Feb. 26, 2pm.
Nelda K. Balch Playhouse, 129 Thompson St.
Tickets will go on sale in mid-January, 2023.
A gripping reimagination of events the night before the assassination of the civil rights leader Dr. Martin Luther King, Jr. On April 3, 1968, after delivering one of his most memorable speeches, an exhausted Dr. King retires to his room at the Lorraine Motel while a storm rages outside. When a mysterious stranger arrives with some surprising news, King is forced to confront his destiny and his legacy to his people.
---
The Mountaintop is produced through special arrangement with Broadway Licensing representing Dramatists Play Service, Inc.
Spring 2023
Next to Normal
Book and lyrics by Brian Yorkey and music by Tom Kitt.
Directed by Anthony J. Hamilton
Original Broadway Production Produced by David Stone, James L. Nederlander, Barbara Whitman, Patrick Catullo and Second Stage Theatre
Thurs.-Sat., May 18-20 , 7:30pm
Sun., May 21, 2pm.
Next to Normal explores how one suburban household copes with crisis and mental illness. Winner of three 2009 Tony Awards, including Best Musical Score and the 2010 Pulitzer Prize, Next to Normal was also chosen as "one of the year's ten best shows" by critics around the country, including The Los Angeles Times, The Washington Post, Rolling Stone and The New York Times.
Dad's an architect; Mom rushes to pack lunches and pour cereal; their daughter and son are bright, wise-cracking teens, appearing to be a typical American family. And yet their lives are anything but normal because the mother has been battling manic depression for 16 years. Next to Normal takes audiences into the minds and hearts of each character, presenting their family's story with love, sympathy and heart.
This deeply moving piece of theatre provides a wonderful opportunity for performers to explore dramatic material and showcase vocal talents with an energetic pop/rock score. Next to Normal is an emotional powerhouse that addresses such issues as grieving a loss, ethics in modern psychiatry, and suburban life and is ideal for community theatres, as well as colleges and regional theatre companies.
---
Next to Normal is presented through special arrangement with Music Theatre International, (MTI). All authorized performance materials are also supplied by MTI. ww.mtishows.com.
---
Festival Playhouse is a proud member of Theatre Kalamazoo (TK), a consortium of theatres of Kalamazoo County. TK demonstrates that collectively we can achieve much more than we can as individual theatres–and together, we promote the very things that define what is truly special about being alive in the world, interacting with one another to celebrate humanity at large.
Theatre that is always provocative. Theatre that is always thoughtful.
Festival Playhouse gratefully acknowledges the generous support of the Dorothy U. Dalton Foundation.
---