Theatre that is always provocative.
Theatre that is always thoughtful.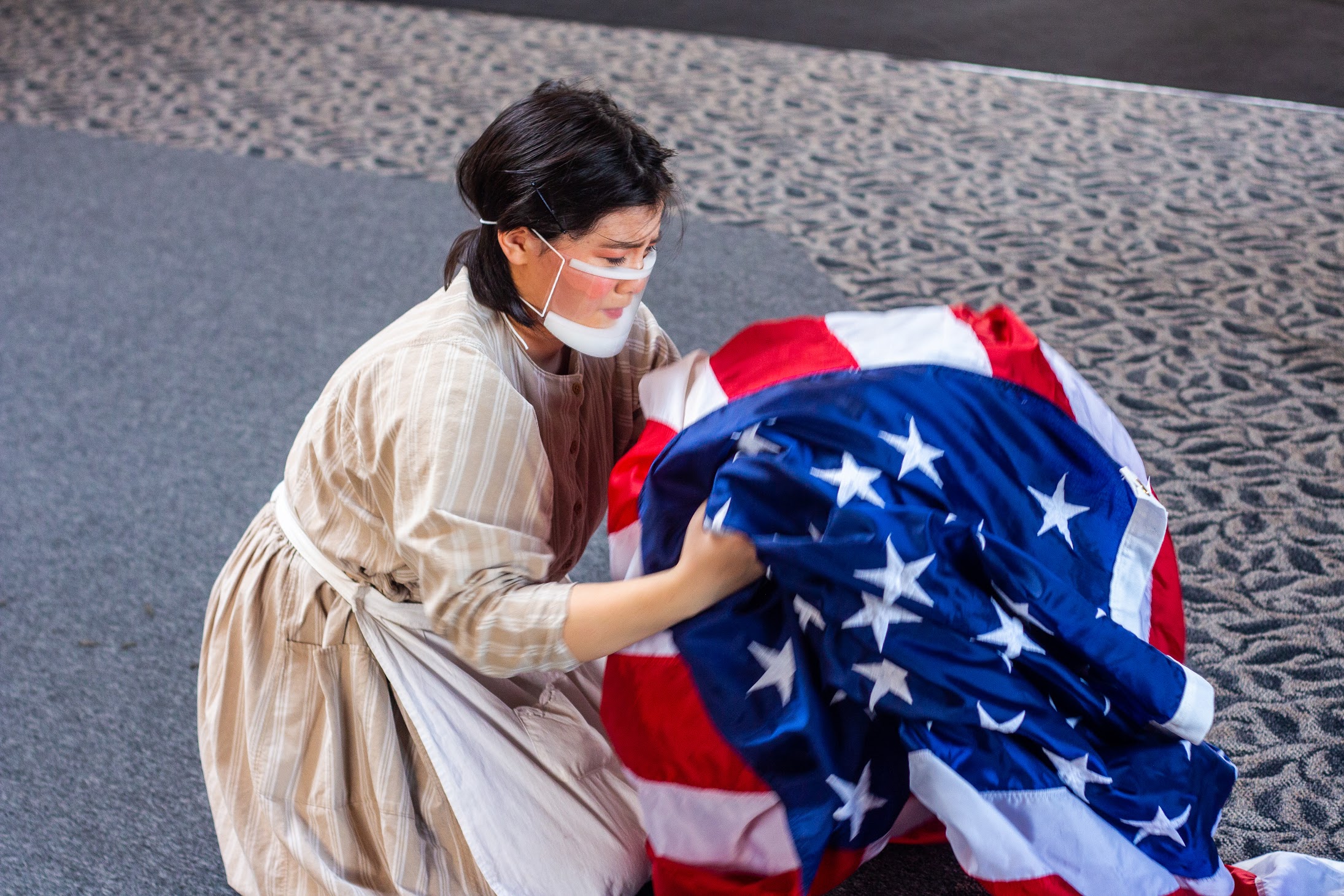 Celebrating the 59th Season of Festival Playhouse:
Mental Health Matters.
---
Fall 2022
Othello
Written by William Shakespeare
Directed by Ren Pruis
Thurs.-Sat., Nov. 3-5 , 7:30pm
Sun., Nov. 6, 2pm.
Nelda K. Balch Playhouse, 129 Thompson St.
Due to its enduring themes of passion, jealousy, and race, Othello is still topical and popular, and is as relevant today as it was in Shakespeare's time.
In this play, Iago plots revenge on the general Othello after being passed over for a promotion. Iago begins to plant seeds of doubt that Othello's new wife, Desdemona, has been unfaithful to him, curating the perfect storm to make his claims believable. The paranoia surrounding Desdemona and the constant racism Othello faces push him over the edge, leading to disastrous consequences. Reflecting our 59th's season's theme, Mental Health Matters, this show demonstrates the importance of communication, trust, and respect and the impact they have on our mental well-being.
Winter 2023
Harlem Duet
Written by Djanet Sears
Directed by Dr. Quincy Thomas
Thurs.-Sat., Feb. 23-25 , 7:30pm
Sun., Feb. 26, 2pm.
Nelda K. Balch Playhouse, 129 Thompson St.
Often called a prelude to Shakespeare's Othello, Harlem Duet tells the story of Othello and his first wife, Billie—the woman he married before Desdemona. Their history is told through the lives of three couples, each named Othello and Billie, during eras of special significance in the Black American Experience: 1860, prior to the Emancipation Proclamation; 1928, at the height of the historic Harlem Renaissance; and 1997, post-civil rights and pre-21st century. Written by Canadian playwright Djanet Sears and published in 1997, the play was first produced at the Nightwood Theatre, Canada's oldest professional feminist theatre company. The inaugural production won four 1997 Dora Mavor Moore Awards and subsequently won Canada's prestigious Governor General's Award as well as the Floyd S Chalmers Canadian Play Award. The playwright has described Harlem Duet as a "rhapsodic blues tragedy."
---
Spring 2023
Alice by Heart
Book by Jessie Nelson
Lyrics by Steven Sater with Music by Duncan Sheik
Directed by Anthony J. Hamilton
Thurs.-Sat., May 18-30 , 7:30pm
Sun., May 21, 2pm.
Nelda K. Balch Playhouse, 129 Thompson St
The musical is inspired by Lewis Caroll's 1895 Alice in Wonderland and was produced in London's Royal National Theatre in 2012.
The musical takes place in 1941, in the debris after the London Blitz of WWII. The life of teen Alice Spencer is disrupted, as she and her best friend Alfred are forced to take shelter in a London underground tube station. However, Alfred, suffering from Tuberculosis, is quarantined ("West of Words"). Alice urges him to escape with her into their cherished book Alice's Adventures in Wonderland and travel down the rabbit hole to Wonderland. Nurse Cross, who is in charge of keeping everyone safe, rips Alice's book as a punishment for visiting Alfred, despite his quarantine. Alice becomes very defiant and declares she knows it "by heart" and will read to him anyway.
---
Festival Playhouse is a proud member of Theatre Kalamazoo (TK), a consortium of theatres of Kalamazoo County. TK demonstrates that collectively we can achieve much more than we can as individual theatres–and together, we promote the very things that define what is truly special about being alive in the world, interacting with one another to celebrate humanity at large.
Theatre that is always provocative. Theatre that is always thoughtful.
Festival Playhouse gratefully acknowledges the generous support of the Dorothy U. Dalton Foundation.
---