Festival Playhouse is the name of Kalamazoo College's Theatre Company. We produce three mainstage shows a year, with additional productions featuring work created by our talented students, the Senior Performance Series.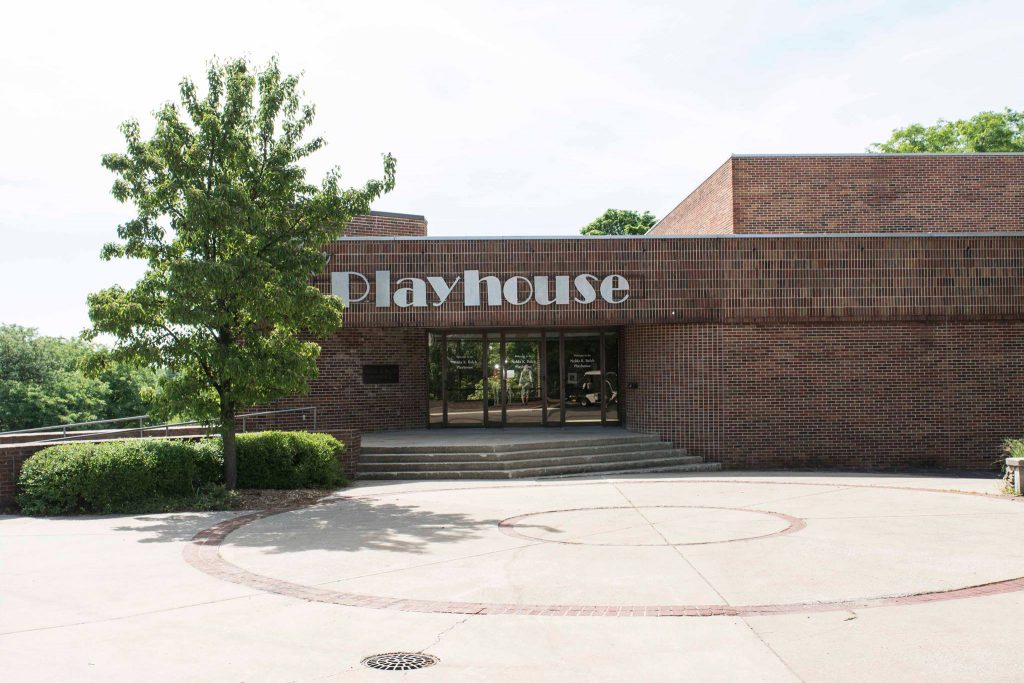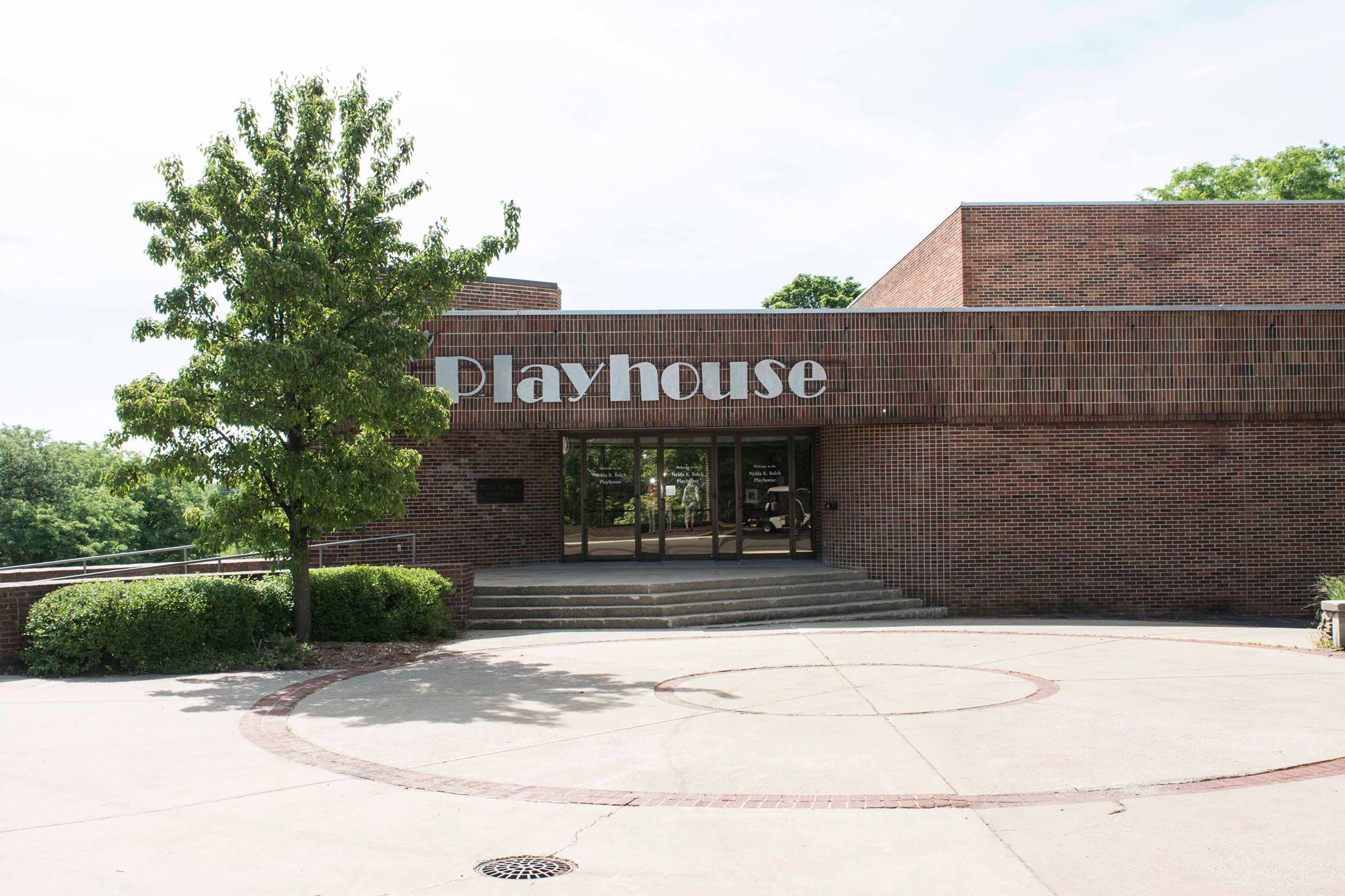 Our Motto: Theatre that is always provocative. Theatre that is always thoughtful.
Our History
Festival Playhouse has a long and proud history. We have always focused on theatre as an educational tool. Festival Playhouse was started by our founding mother, Nelda K. Balch (1914-2011). When she started working for Kalamazoo College in 1954, there was no theatre department. Nelda developed the theatre arts department we know today and created Festival Playhouse as a theatre company.
Festival Playhouse began in 1964 as a summer stock theatre company. We hired professional actors and artists to come work with students during the summer months. Before Dalton and The Playhouse were built, performances were staged on the top floor of Bowen Hall, a building located where the Hicks Student Center now stands.
Dorothy U. Dalton (1893-1972), our other founding mother, noticed the lack of theatrical spaces on campus and commissioned the Dalton Theatre to be built in the mid-1960's.
Dorothy was an actress and avid fan of the theatre. It is due to the generous grant from the Dorothy U Dalton foundation that Festival Playhouse is able to continue doing theatre today.
In the mid-1970's construction on The Playhouse began. The Playhouse was Michigan's first thrust stage theatre. Thrust is a stage designed in a way that places the audience on three sides. It was modeled after the Guthrie Theatre in Minneapolis.
From then on, our founding mother, Nelda K. Balch, began staging shows in The Playhouse. After Nelda retired, the theatre was renamed in her honor. We have staged hundreds of shows on our thrust stage.
We also stage productions in our black box theatre, The Dungeon, as well as the College's auditorium, The Dorothy U. Dalton Theatre.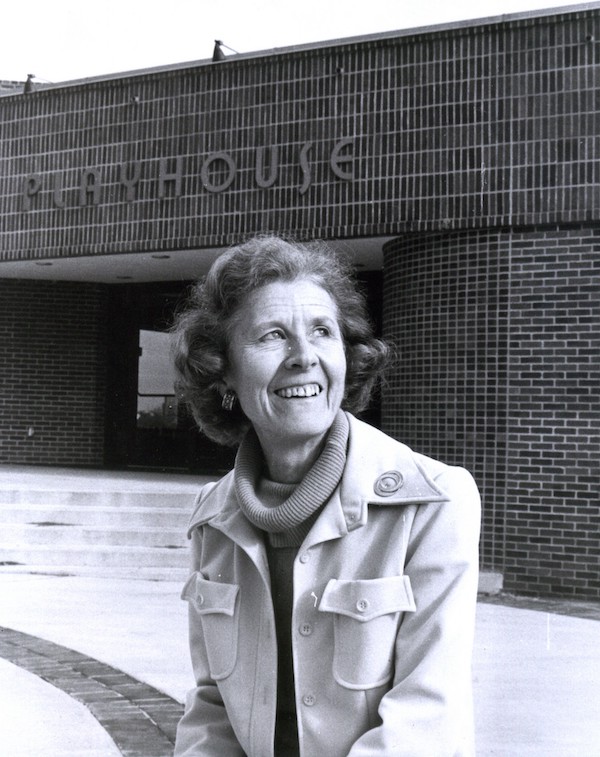 Notable Festival Playhouse Alumni
Many people who have done shows on The Playhouse stage have gone on to do great things. Here are just a couple of them:
Lisa Kron '83 – Lisa has written several Broadway shows including Fun Home, Well, and 1.5 Minute Ride. She won the Tony Award for Best Score of a Musical for her work on Fun Home in 2015
Steven Yeun '05 – Steven Yuen is a popular Hollywood actor best known for his work on The Walking Dead (Glenn) and Netflix's Ojka.
Jordan Klepper '01 – Jordan is known for his political satire on The Daily Show and hosting his own television show Klepper.
For even more about the work our alumni do, check out our Alumni Page.
Please visit Kalamazoo College's Archives Page for more information about the history of the department.